Using a wide range of exclusive fabrics, Togas' upholstery and reupholstery service will bring your project to life. Discover out finely crafted headboards featuring an array of styles, from romantic to modern Art Deco. Try our slipcovers that will refresh your living space or our custom cushions and throws that will make a statement in your living room. Create a soft atmosphere with upholstered walls, bringing together different textures and colors. Restore your antique furniture and give your home a renovated look. For your convenience, we offer on-site measuring, pick-up, and delivery services.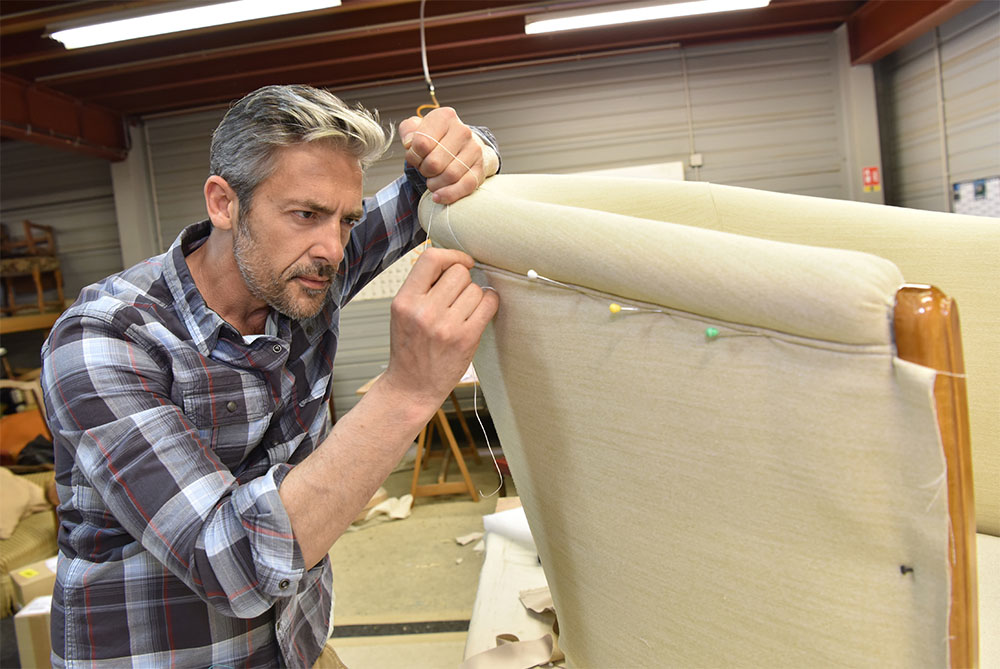 Get Your Free Professional Quote Now!
Get in touch with our professional team to discuss your project.
Blue, wide chair standing on a rug in a spacious living room. The light gray walls and the drapes highlight the interior.
Luxury lobby interior in modern design. The color contrast with blue and yellow creates a more vibrant and edgy look.
From idea to concept, our exclusive custom service ensures that your project will go smoothly from start to finish.
Renovate your old sofa with the best prices in New York! Contact us now to book an upholstery consultation.
Bright and luxury bowling interior. Discover the most stylish and affordable indoor furniture upholstery solutions!
A unique transformation! An old weathered chair becomes a new, very stylish item that suits perfectly your interior.